2021 has been a good year for QATestLab. Our team has expanded 26% compared to 2020, enhanced with many wonderful professionals. 5800 students completed our course on software testing in the QATestLab Training Center in 2021. And with 33% financial growth, we've exceeded our goal for the year.
So we had things to celebrate and be proud of at the company New Year party on December 23.
As QATestLab offices are in many locations, the event was partially held online. It started with presenting the company's results and awarding those who contributed the most in each department. Here are some of the winners: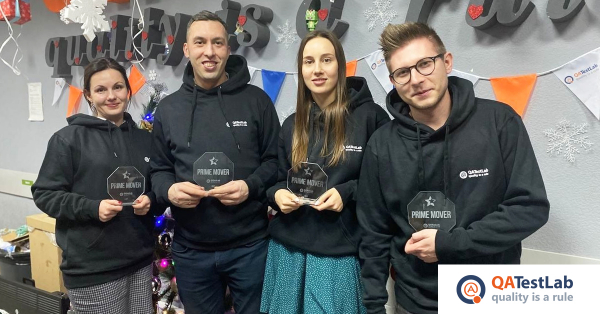 As the official part of the celebration ended, the true fun began. We played games and quizzes online, winning many nice prizes. The company prepared treats and generous presents for all the employees. And the online host did a good job entertaining the participants.
The offline part of the celebration, on the other hand, had its own flavor in each office location. The activities varied from board games to disco parties. But the main focus, of course, was just on having a good time with colleagues.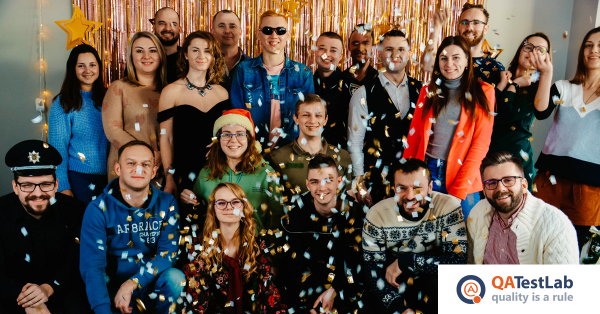 To make the celebration more memorable and fun, we turned it into a costume party. The theme was Back to the Future. Here is a photo collage with some of the best costumes of our team members that evening.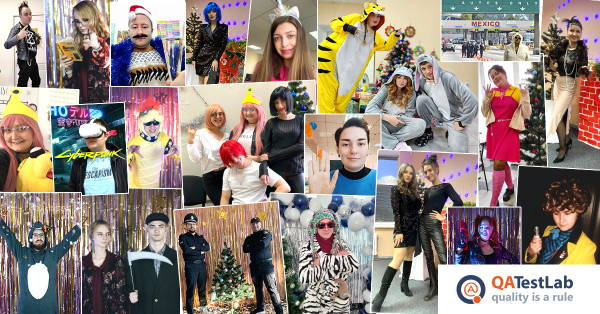 It was a nice celebration that energized us for new, greater accomplishments in 2022.
And we hope that you will be with us on our journey this year.