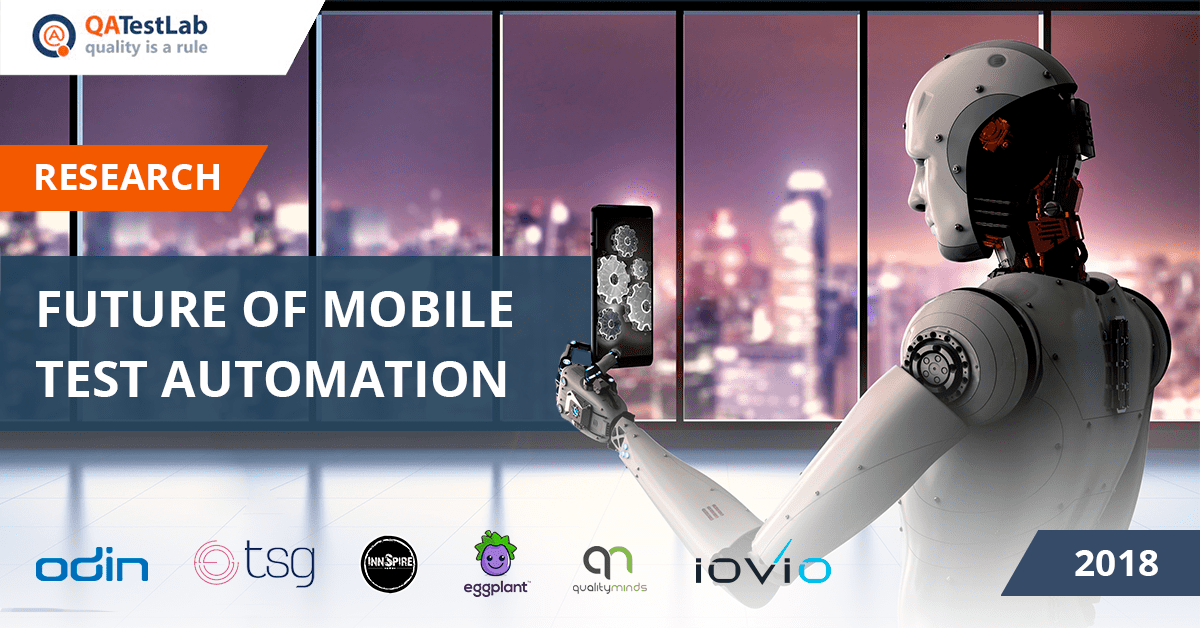 A dynamic marketplace requires the delivery of high-quality solutions and code with speed and agility. Respectively, shortening of the release cycle reduces testing lifecycle. To deal with the pressure, organizations are adopting a test automation strategy for mobile testing. However, the current state of mobile test automation is considered to be ambiguous.
The research provides an overview of mobile test automation as emerging segment of test automation market. It explores the specifics of current solutions for mobile automation in accordance with the trends of mobile software development. It also reviews the challenges of mobile test automation and touches on the perspectives of its development.
Download the Research to know actual trends and vision of mobile automation future from industry insiders.