Test case is a set of conditions used to determine the correct functioning of a software. So there is some set of functionalities to test. It is essential to break down those features into the possible scenarios, also called business flows, e.g., registration flow or login flow.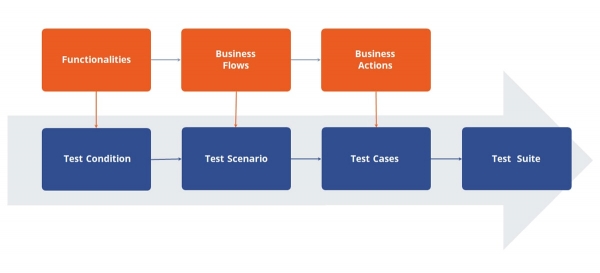 But test scenarios are vague and cover a wide range of possibilities. As a result, there is a need in test cases, specific documents that are aimed to test one situation that may occur during the software use. Below is an example of how a test case can look like.

Test case vs checklist
Another way of possible recording of test issues is writingchecklists, and test cases are sometimes replaced with them. Therefore, one should understand the differences between checklists and test cases.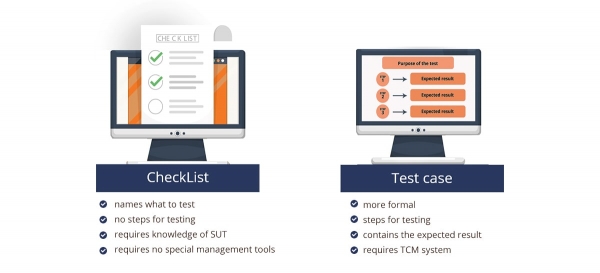 Test cases hierarchy
Tests cases are usually grouped to present a definite hierarchy. Understanding this, a tester can easily find the needed section and see the structure of a software under testing. Test cases are usually grouped intotest suites by a certain feature or requirements they check. As for a test plan, it combines a set of features that need to be tested.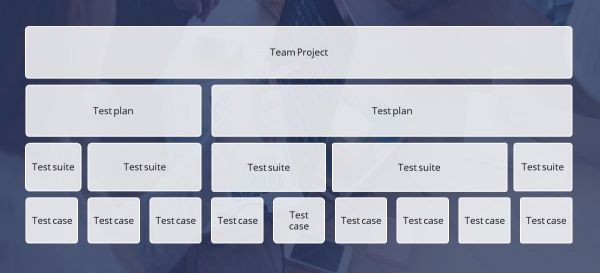 Main attributes of a test case
The test case has a strict set of attributes that should be preserved while creating it:
Unique Identification Number (ID)
Purpose - feature to be tested
Priority - indicates what tests are more urgent to conduct
Prerequisites - describe what needs to be done with the software, the state it needs to be in before starting the test
Test data - input values - specified types of data, files or unusual lists of characters
Test steps - show what actions should be performed to get the expected results
Expected results - outcomes of the actions performed
Result – 'pass/fail'
Comments – additional info
Watch the video to get the practical experience of creating a test case.
As you can see, test case creation does not take much time. Nonetheless, it can serve a solid source of information on how a software should behave in different situations. For more information watch the webinar on best practices for test case management.
Tools for test case management
Testing teams whose work is based on test case creation and management need a good tool to make the process easier. There is a considerable amount of products available on the market. The choice depends on the team and the functions required from a test case management system. The following characteristics should be considered:
tools for managing test cases should integrate with issue management tools to easily track and manage a project
produce plain test cases, preserving the ability to add more complexity if needed
offer easy creation of test runs/test suites and user-friendly interface
contain the function of managing tasks and assigning them to specific testers
present valid data at the required time
have easy installation and support
import the test cases created in a different test case management system
A test case can make the testing process rather effective if one takes into account the project's specifics and chooses the appropriate tools. They will make a test case the basis for running tests and making the process of test management easy and successful.
TEST MY PROJECT