In software testing usability stands for the degree to which a product can be used by consumers with maximum effectiveness. If to inspect it in the scope of other testing types, this checking is often underestimated, though statistics reveal that usability is one of the main focus areas in mobile application testing.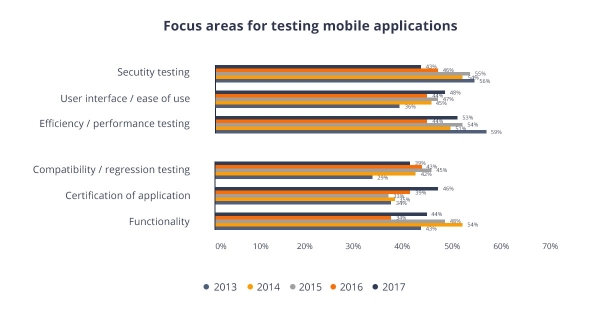 The demand for UI (User Interface) and usability testing increased from 36% to 48% within several last years. This is due to the fact that people spend 86% of their mobile usage time on applications and their ease of use is essential.
How to test usability of a mobile application?
The testing process will naturally depend on the specifics of a mobile product under test. The spheres of its implementation can vary from a simple calendar application to a multifunctional product for banks and payment systems.
According to the common test plan designed to check the usability of a mobile application, a tester should usually have: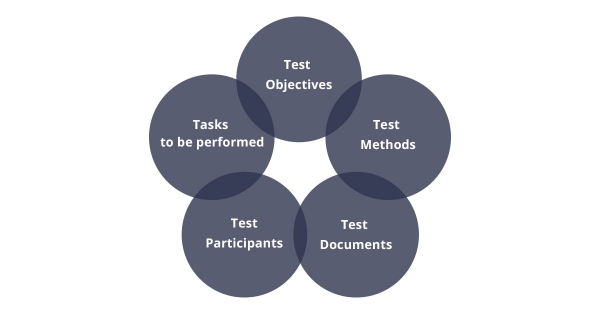 Regarding the main functions that mobile application should maintain to perform high usability, below are the key capacities to be checked:
All application buttons should be of a proper size, format, and color. Their location should also be considered.
An application should support the zoom function.
The keyboard size for entering data should comply with the application itself and with the peculiarities of a mobile device.
The test fragments should be easily perceived and be readable in terms of location. The user will not scroll down the page continuously in order to read a sentence. Thus, it is better the sentences to be short and paragraphs - small.
Special attention should be paid to the text font - it should be of proper size and format.
The tooltip presence is welcomed - it will help users to figure out all the available functions of a mobile application.
QATestLab provides the services of usability testing for you to make sure your software is user-friendly. There is a ready usability testing checklist that helps to verify the core aspects of software product. Besides, you are able to look through the web usability test report.
TEST MY PROJECT