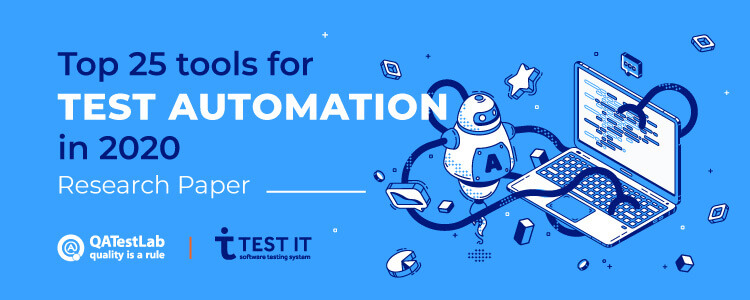 To make it easier to find the right test automation tool, QATestLab, jointly with Test IT, selected Top 25 loud names as of 2020 in one place, analyzed them, and showed for what cases they are best suited. We provide a comprehensive and unbiased analysis based on current trends and opinions of our QA Automation engineers.
The tools are divided by focus: web testing, web, and mobile testing, cross-platform testing, and API testing. Besides, our choices were based on such criteria:
Fast and convenient installation 
Great community support
Easy to understand user experience
Cross-platform 
Availability of client libraries
Support for scripts
Tracking errors in the code
Integration with CI/CD
Select the test automation tool carefully and achieve your testing goals faster!