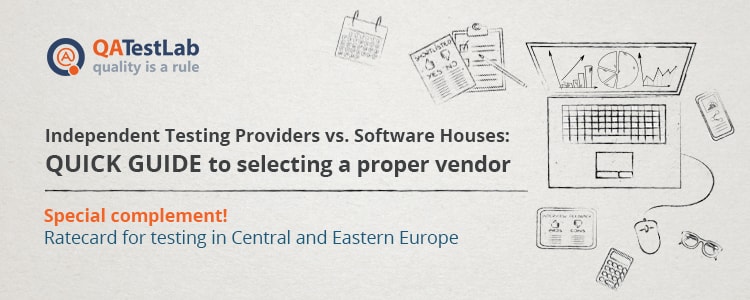 By 2029 the share of testing in terms of software development project will reach 40% from current 31%. There is no question whether to test or not. The question is what provider to select and how.
The guide makes a dive into the independent QA and testing service market - the preconditions and ground of its emergence, trends and analysis.
Enclosed as a bonus the rate card for testing services in Central and Eastern Europe - one of the most financially attractive IT outsourcing destinations. Look through the guide to know the rates and plan your project expenses beforehand.