When you set big goals and forget about small bugs, don't count on a successful run of your product. There's actually a lot of evidence when neglecting testing lead product owners into big troubles. The most vivid and sad story among them is an epic failure at the TSB bank.
TSB's case has given us a valuable lesson:
Don't repeat mistakes done by others. Software testing is the key to your confidence and the future success of your product.
Even if everything works fine before release or production, it doesn't mean it will work the same in the hands of actual users.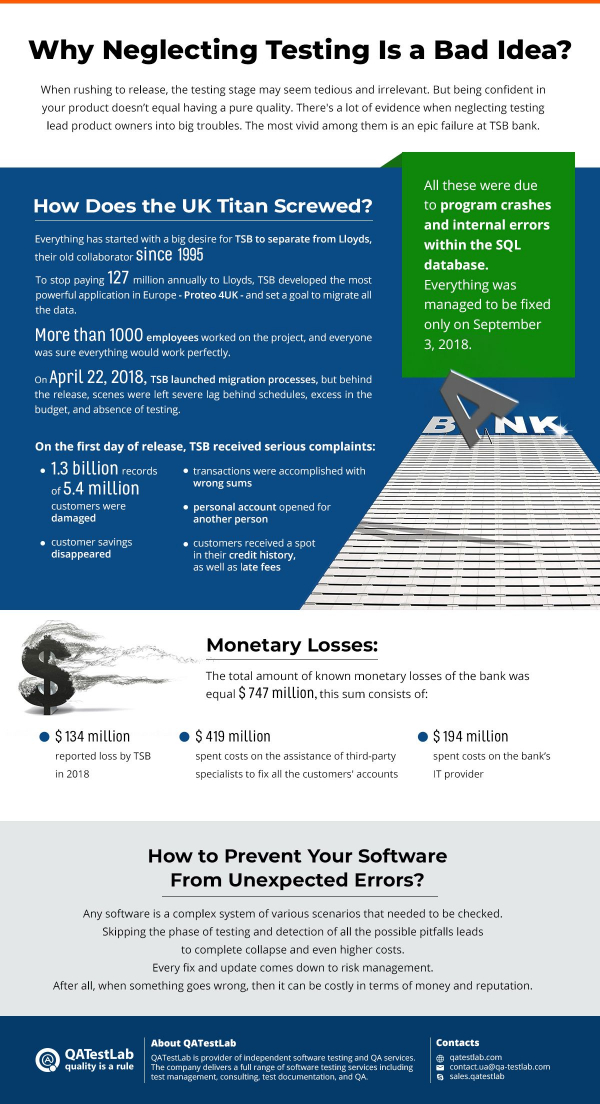 TEST MY PROJECT