Digital transformation is here to stay, and for those who not just do products but have a passion for creating something great - the change is inevitable. 
Living in new realities, what defines success now? QATestLab tried to answer this question. This infographic is a statistical data amassed from our recent White Paper as well as research provided by Infostretch*.
Knowing these facts in advance will help both QA companies and those who search for competent software testing providers to win in the future.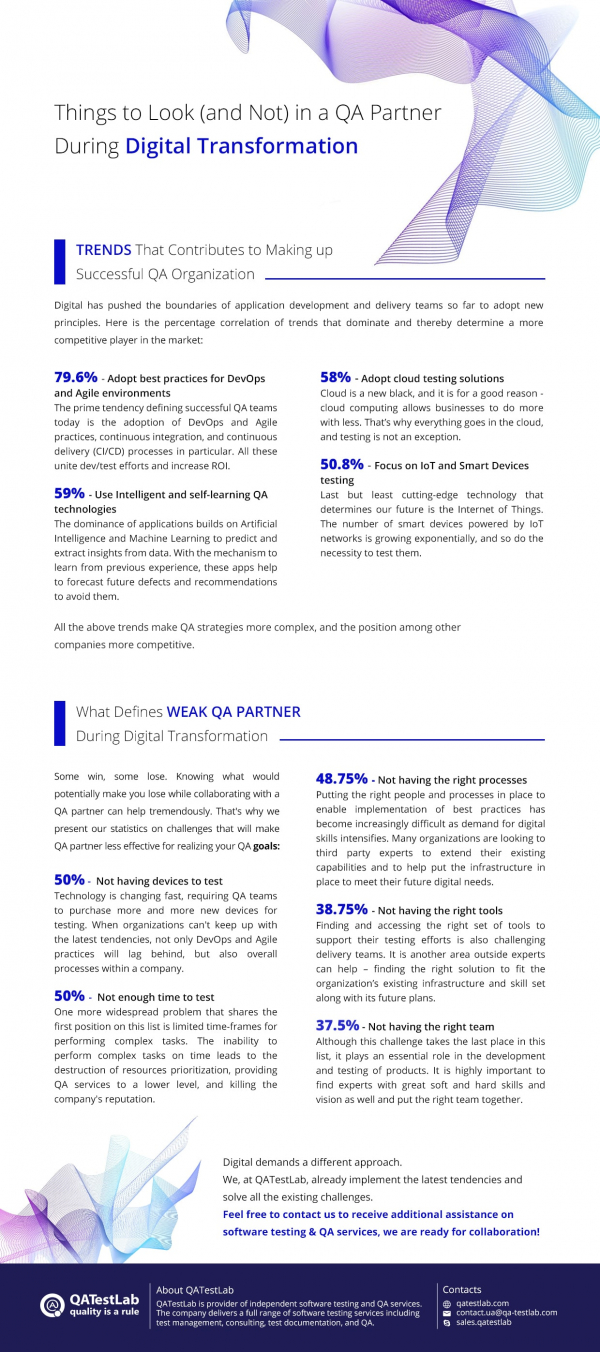 TEST MY PROJECT