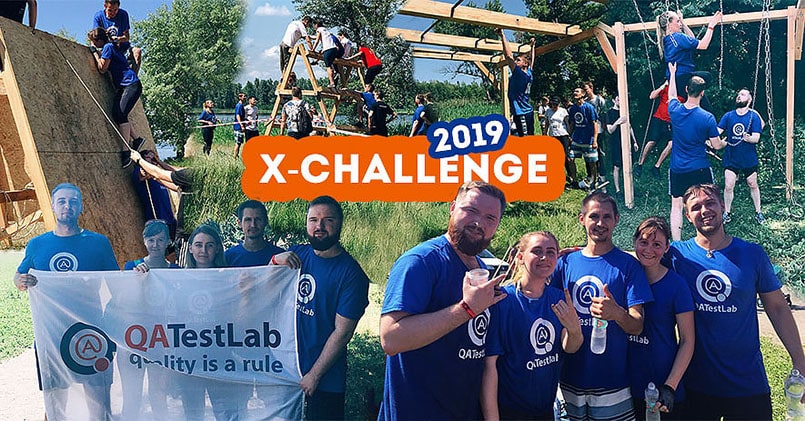 June 1, 2019, Cherkasy, Ukraine

QATestLab, an independent provider of QA and software testing services took part in the extreme running race "X-Challenge", which took place within the framework of the Summer Challenge Festival on June 1 in Cherkasy, Ukraine.
Our team has accepted the challenge and overcame more than 30 obstacles for a charitable purpose. Part of the funds from the tickets sales will be spent on the equipment for the smallest patients of the neonatal center in the Cherkasy Regional Children's Hospital.
The Summer Challenge was held for the third time with the support of "KasyaNova Event", volunteers and community activists. This year's event took place in the Valley of Roses.
The running challenge was only part of the entire event. Organizers also gathered businessmen at the Economic Forum "OPEN BIZ. Masters", which invited 11 practicing speakers from Kyiv, Lviv, and Cherkasy. The focus of the discussion was the tools for small and medium businesses.
Business owners and top managers listened about current tools and learned about practical branding, marketing, communications, sales, revolutionary technologies, leadership, and more. The goal of this forum was to give the possibility of finding business partners, communicating with industry insiders, learning future business trends, etc.
Watch our further news about attending interesting events and meeting challenges for good purposes. Do not miss the information around you!
If you want to set up a personal meeting, please, write us at contact.ua (at) qa-testlab.com or via Skype.
About QATestLab
QATestLab is an independent provider of QA and testing services. The company provides a full range of software testing services including test management, consulting, test documentation, and quality assurance. It provides the services of quality evaluation of the solution for such industries as e-commerce, e-entertainment, tourism, logistics, e-learning, e-banking, and government.