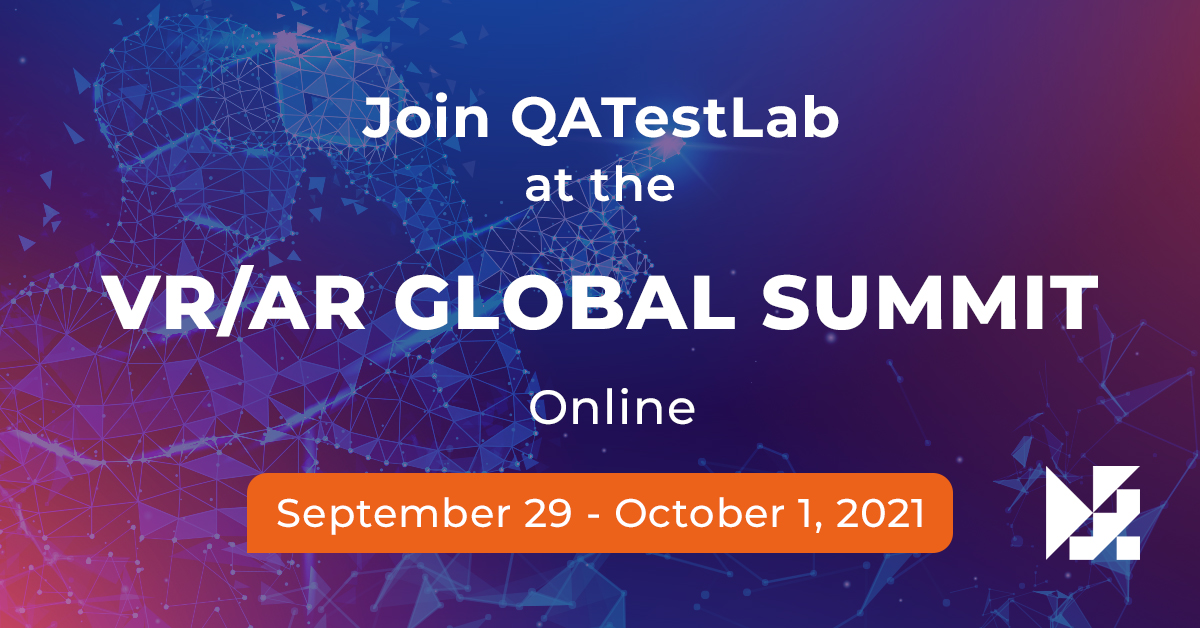 On September 29 - October 1, 2021, QATestLab will take part in the VR/AR Global Summit. 
The VR/AR Global Summit is an annual virtual conference that connects thousands of experts and businesses in the VR/AR industry, allowing them to network, connect, and share knowledge about the latest developments, tendencies, and technologies in the field.
The conference will once again bring us informative sessions, exciting special events, many virtual booths, and efficient speed networking. The VR/AR technologies will be addressed in and represented by many different fields, from games, entertainment, and art to healthcare, manufacturing, and education. 
This year, the event will feature speakers from such prominent companies as Oculus VR, HP, Bosch, HTC, and others.
Join the QATestLab team at the VR/AR Global Summit Online! We are excited to meet you and share our insights about:
the best ways to improve the end users' VR/AR experience with software testing
the most efficient QA practices for VR/AR
addressing common challenges in VR/AR with testing
Let's have a great and productive time at the VR/AR Global Summit 2021 together!