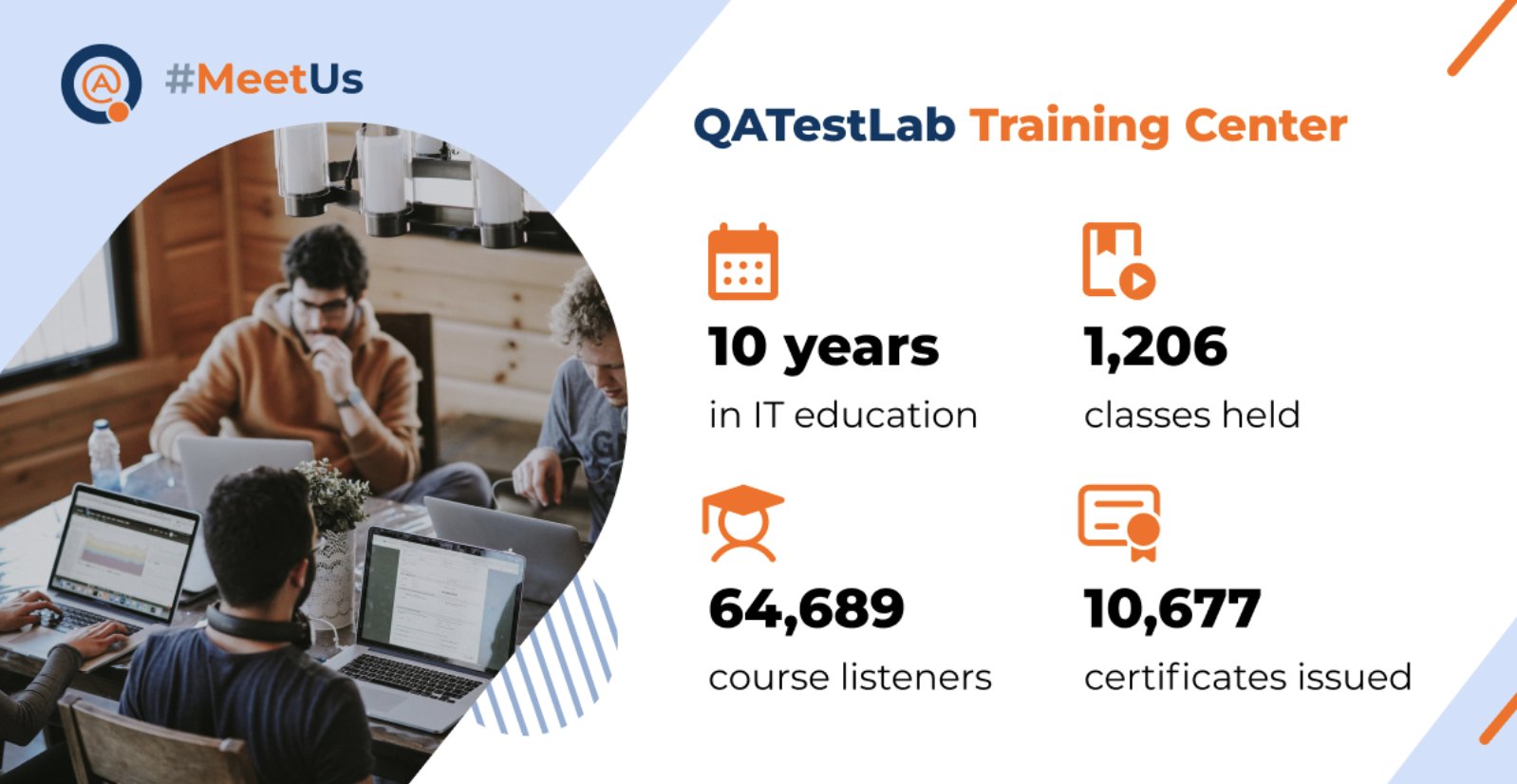 The QATestLab training center has reached a historic milestone. This year marks its 10th anniversary. In celebration of this date, we'll tell you how it all began. 
Back in 2012, there were few places in Ukraine where you could receive a high-quality education to become a QA engineer. Why so? Well, QA was not in high demand back then. We knew, however, that the software testing market was growing rapidly, and qualified QA professionals would be needed.
So we decided to bridge that gap and help people pursue careers in IT as QA engineers. This is how QATestLab Training Center was born. It is a place where anyone can learn what QA is about and develop practical skills to become a software tester.
Our specialists have developed several training programs with the goal to provide the maximum amount of theoretical knowledge and practical skills for work in the IT field. The courses can also be a good fit for IT specialists who want to change their profession, as well as novice testers to improve their knowledge in QA.
In the past 10 years, QATestLab has gone from being a small training center to becoming a specialized educational project for developing and popularizing the profession of Software Tester. Our students work for companies all over the world to ensure that their software products are of the highest quality. And the best of them become a part of our team because they like the challenges and opportunities we offer. 
If you have been thinking of starting a career as a QA tester but still hesitate about it, our course in Basics of Software testing is a helping hand for you. It is a free online course that will help you acquire testing skills for the profession of QA engineer. Check out our training website for more information.