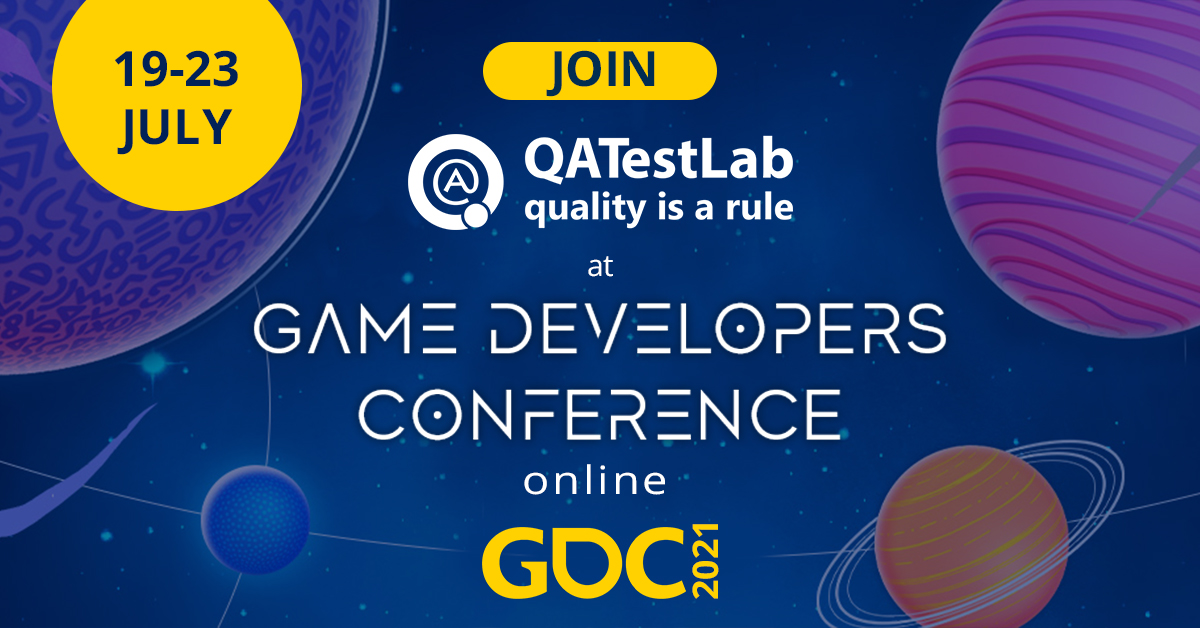 We are excited to announce that QATestLab is participating in Game Developers Conference (GDC) 2021 on July 19-23. 
GDC is one of the most prominent events in the game industry where those involved in game development, promotion, and distribution can delve into the most urgent and fascinating issues in the field, share insights, and network, shaping the future of games together. This year, the conference will feature speakers from Ubisoft, Epic Games, Microsoft, IBM, Google, Amazon, Facebook, and others.
Don't miss this epic conference, and make sure to get in touch with the QATestLab team while you are at it! We will be happy to share with you:
our insights on testing games to ensure maximum quality
advice on optimizing game testing processes
consultations on games quality assurance
Let's meet at GDC 2021!