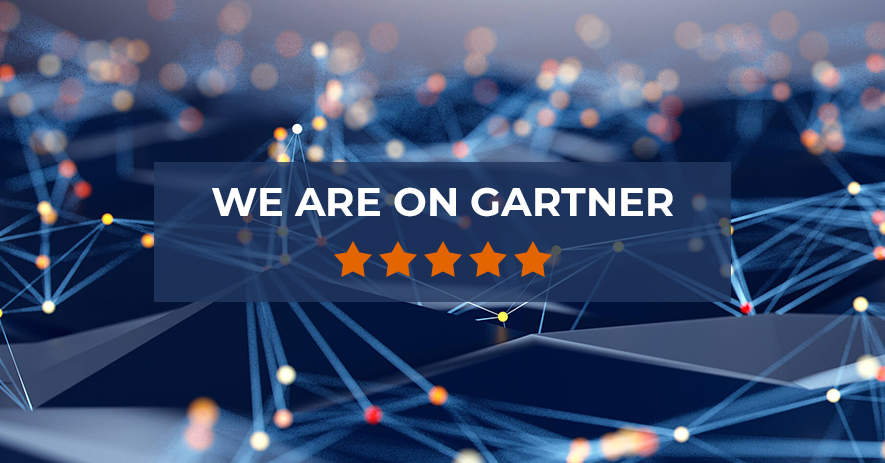 We have great news! QATestLab has started its own way on the reviews and rating platform for technology end-users Gartner Peer Insights.
Why is it so exciting? To answer this question we need to tell you about Gartner (in case you don't know about this company).
Gartner is an international research and consulting company founded in 1979. It specializes in the information technology markets and is considered to be a key researcher in this area along with IDC and Forrester.
Gartner is best known in the business world for the introduction of its enterprise resource planning (ERP) concept and regular research reports in the Magic Quadrant and Hype Cycle formats. Its researches are regularly featured in articles of such public edition giants as the Financial Times, The Wall Street Journal, The New York Times, Der Spiegel, The Register, ZDNet.
Gartner Peer Insights is a Gartner review and rating platform for IT market participators to share their experiences of cooperation with different vendors. For example, developers and product owners can leave testimonials for independent QA providers. Peer Insights is giving an opportunity to make an informed service purchase decision. It is very important for an organization because choosing a vendor can influence the reputation of the product and the company.
On the other side, Peer Insights helps vendors to receive customers' opinions. And we all know how important it is to receive feedback about your work. It can help the service provider to work on errors, improve its services, stay recognizable and trusted in the IT market.
Why testimonials on Gartner Peer Insights are worth trust?
Because they are rigorously vetted by the world's leading research and advisory company.
Each review that is submitted on the Gartner Peer Insights website goes through a meticulous moderation and validation process. It helps to 1) validate reviewers' identity, 2) check for potential conflicts of interest, and 3) ensure reviews meet Peer Insights standards for quality. It means no vendor bias, no hidden agendas, just the real voices of enterprise users.
What do clients say about us on Gartner?
QATestLab has a 5starts rate right now (from 5 possible). And that is a reason to be proud.
This is how clients describe our cooperation and what strong sides they mention:
- "High level of expertise. Customer needs go first for QATestLab"
- "Reducing time to market"
- "Internal/operational efficiencies"
- "Friendly working relationship"
- "Responsive and flexible management"
- "Skilled team"
- "Fast turnaround"
- "Improve business process outcomes"
- "Deliver the expected business outcomes that were promised"
- "Use newer technologies including automation"
- "Transition was delivered on time, within budget, and with high quality"
We are grateful to our clients for such a high estimation of our collaboration. We will work to make our services even better and to get more positive feedback on Gartner and other platforms.