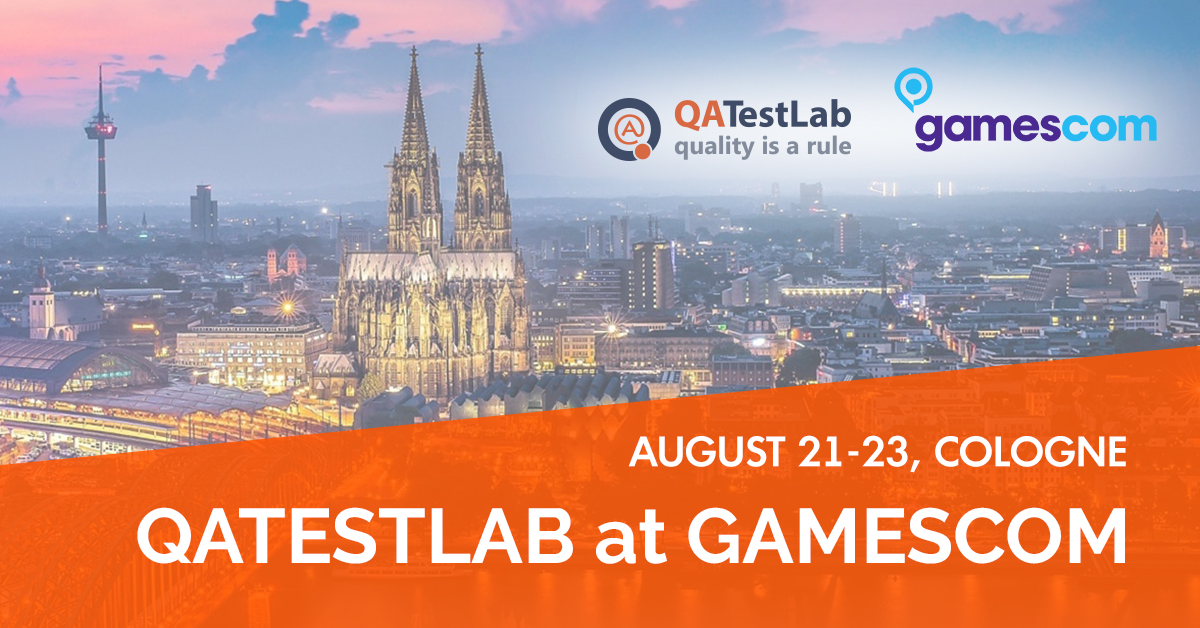 August 21 - 23, 2018, Cologne, Germany
QATestLab, an independent provider of QA and software testing services, attends Gamescom, the biggest trade fair for digital gaming culture in Europe. The event brings together global companies from the entertainment and gaming industry.
The main focus of this year's event is gaming and entertaining. Attendees will be the first ones to discover the latest games and hardware innovations. The trade fair will also include show acts and plenty of music.
Among exhibitors there are: Epic Games, CD PROJEKT, Bethesda Softworks, Omen by HP, Razer, Asus, Roccat, Google, Microsoft and many others.
Last year the trade fair attracted more than 350,000 visitors and 919 exhibitors from different continents. This year it is going to gather even more participants. Moreover, exhibition space at Gamescom has been increased by 10%.
Join Gamescom and meet QATestLab team - Alyona Gritsuk, Head of Sales Department, and Maria Avramenko, Business Development Manager, in Cologne, Germany.
If you want to set up a personal meeting, please, write us at contact (at) qa-testlab.com or via Skype.
About QATestLab
QATestLab is an independent provider of QA and testing services. The company provides a full range of software testing services including test management, consulting, test documentation, and quality assurance. It provides the services of quality evaluation of the solution for such industries as e-commerce, e-entertainment, tourism, logistics, e-learning, e-banking and government.