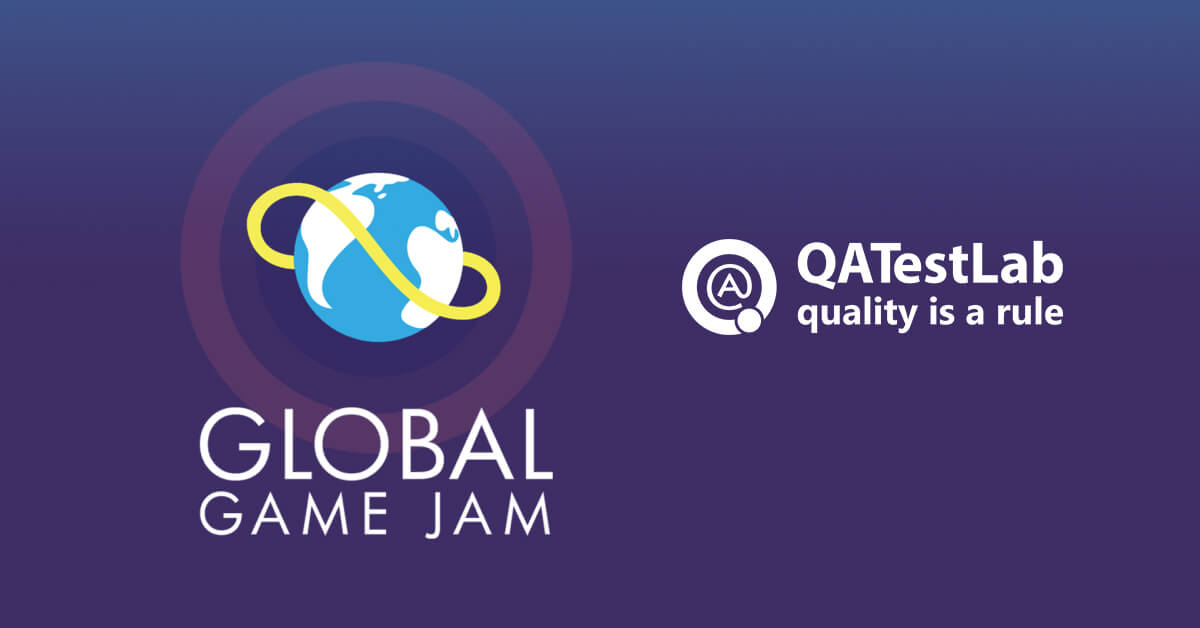 25 - 27 January 2019, Kyiv, Ukraine

On January 25 - 27 QATestLab sponsored Global Game Jam Ukraine, an annually distributed game jam.

Global Game Jam is the largest gaming hackathon in the world. It was founded in San Francisco in 2008 and takes place in more than 100 countries. Global Game Jam encourages people with diverse backgrounds to participate and contribute to the overall development of creativity. It gathers thousands of participants: beginners and professionals, indie and employees of large companies, programmers, designers, animators, composers, screenwriters, testers, and managers.

This year the event was held in seven cities of Ukraine: Kropyvnytskyi, Odessa, Kharkiv, Lviv, Rivne, and Kyiv. Among the sponsors of the event, there were prominent game industry players Wargaming and Luxoft.

The QATestLab team had a pleasure to be the part of the event in the Taras Shevchenko National University of Kyiv and was impressed by the dedication and creativity of the participants.

More than 20 teams competed for their game to be recognized as the best one. Among them, there were students, experienced developers, and even family teams. Their efforts resulted in unique and creative games of different genres: from arcade to shooters.

The theme for the Global Game Jam this year was "What home means to you". The jury was really impressed by the diversity of the topic interpretations. Some teams went so far that created games about animal or space houses. Among others, there was an augmented reality game about the parents trying to catch their child. Also, we would like to highlight: a game on Marc colonization strategy, a game about a nervous neighbor, throwing stuff out of the window, and the one about an insane chicken, what was set free and began to shoot people all around. Actually, your imagination can go very far on the sleepless hackathon nights.

Despite the time for coding was very limited, some teams managed to develop even several game levels of different complexity.

The QATestLab team in its turn tried to cheer up the participants and presented them with checklists to test their software so that the teams could be sure in the quality of the games they present.

The winner of the Global Game Jam in Kyiv became Brinemedia, the team which consisted only of one single person. This fact did not become an obstacle on the way to success. The game, presented by Alexey Netrebenko, turned out to be very professional and exciting.

As a conclusion, we can say that hackathons and jams greatly contribute the development of game industry,  the professional and fans of which we are in QATestLab.  
About QATestLab
QATestLab is an independent provider of QA and testing services. The company provides a full range of software testing services including test management, consulting, test documentation, and quality assurance. It provides the services of quality evaluation of the solution for such industries as e-commerce, e-entertainment, tourism, logistics, e-learning, e-banking, and government.