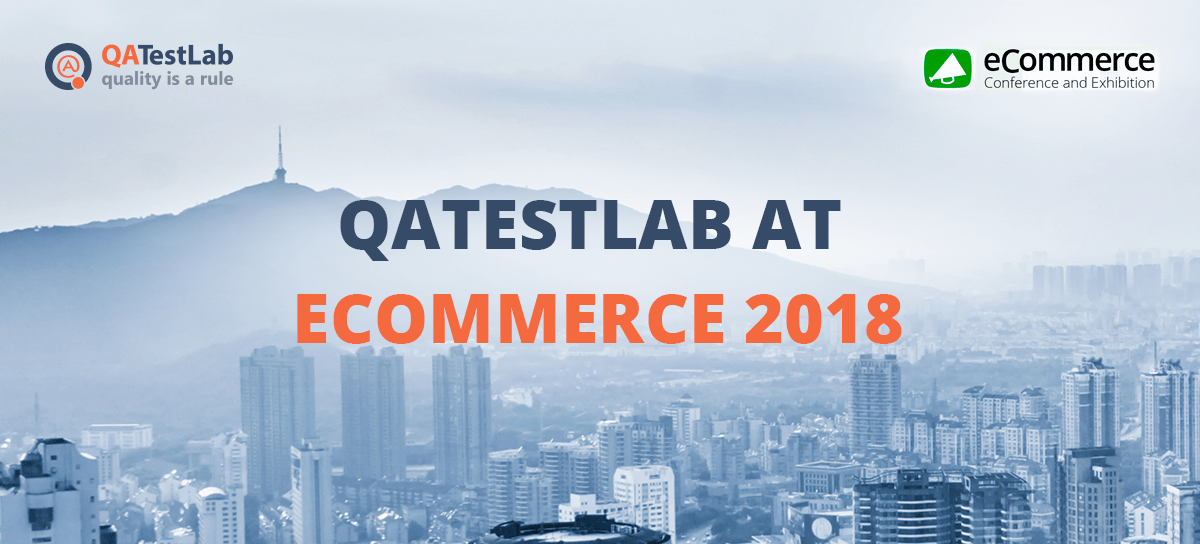 1 November, 2018, Kyiv, Ukraine
QATestLab, an independent provider of QA and software testing services, attends the biggest Ukrainian eCommerce Conference and Exhibition.
The eCommerce Conference is organized annually for 11 years and serves a platform for online stores and service companies interaction.
This year conference will gather 1300 participants along with 40+ exhibition booths. The audience for this event consists of managers and owners of the online shops, CEO of the online projects, SEO-specialists, representatives of the logistics companies and payment systems, etc.
There are 16 sections to attend: M-commerce, Loyalty, E-mail Marketing & SMM, Future eCommerce & AI, Logistics, SEO, Performance Marketing, Content Projects, Best World Practice, UX/UI, Personalization, Paid Promotion, Pricing, Niche Projects, Marketplaces, Analytics.
The eCommerce conference is held by QWOX that specializes in implementing Google Analytics for eCommerce businesses. Main partners: Google Marketing Platform, Google Cloud, Uniorder, WebPromo Expert, Ringostat, etc.
Meet QATestLab team - Nelly Tytechko, Senior Business Development Manager, and Mariia Polishchuk, Business Manager, at eCommerce Conference.
If you want to set up a personal meeting, please, write us at contact.ua (at) qa-testlab.com or via Skype.
About QATestLab
QATestLab is an independent provider of QA and testing services. The company provides a full range of software testing services including test management, consulting, test documentation, and quality assurance. It provides the services of quality evaluation of the solution for such industries as e-commerce, e-entertainment, tourism, logistics, e-learning, e-banking, and government.