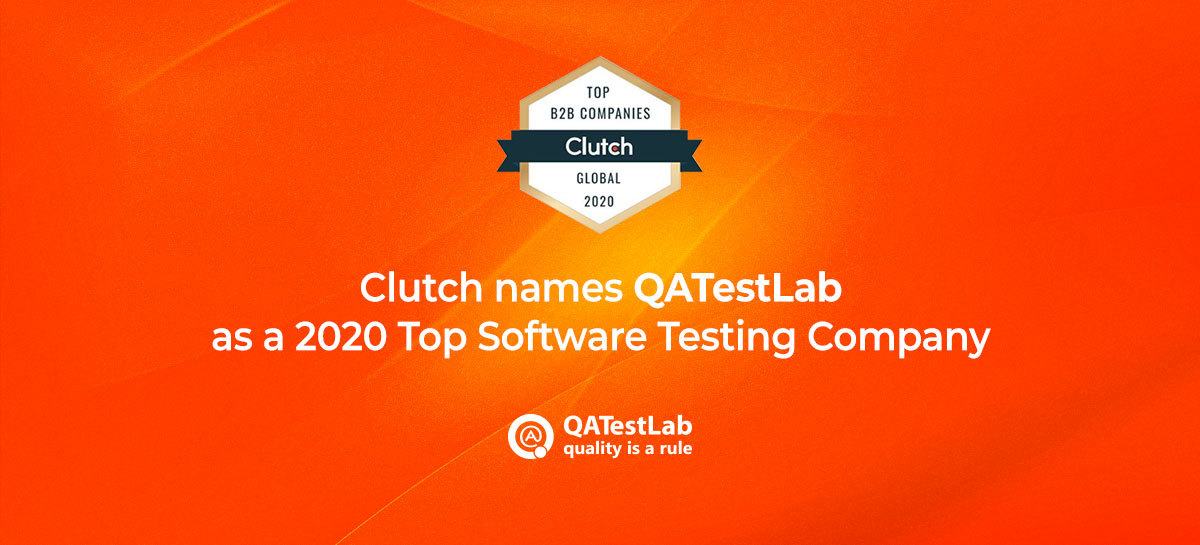 Kyiv, December 3, 2020 – QATestLab earned the Clutch Leader Award as a 2020 Top Software Testing Company for the multiple projects it has accomplished to secure the quality of software developed globally. 
These include independent testing, test automation, and QA consulting for software development companies that cater to various industries, new testing approaches that harness innovation, and numerous educational initiatives.
It's an honor to achieve recognition from Clutch and our industry peers. The QATestLab team extends our appreciation to our customers for their support in this exciting journey.
Clutch is an international platform that provides ratings and reviews of leading IT, marketing, and business services companies. The Clutch Leader Awards recognize the highest-performing B2B companies and their commitment to producing high-quality results for clients and providing stellar customer service.
---
QATestLab is a leading provider of independent software testing and QA services with over 15 years of experience in the domain, 3000+ accomplished projects, and 10 production offices in Ukraine.
Contact:
Media and press: marketing@qatestlab.com
Other: contact.ua@qa-testlab.com
Telephone: +380 (44) 501-55-48