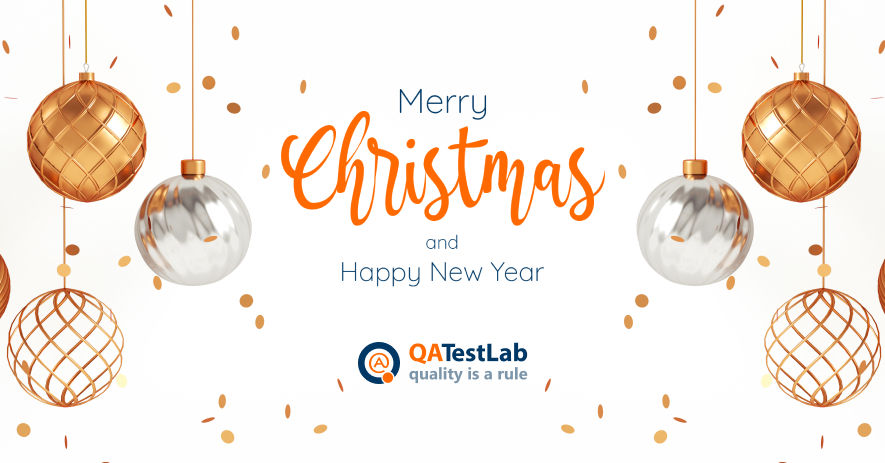 Magical, fabulous and most long-awaited holidays of the year are coming. Our team sincerely wishes you a joyful Christmas and a bright New Year! May 2022 bring you peace, kindness, support of loved ones, mutual understanding in the family, joy, happiness, and, of course, good health.
Let's take on new challenges, set new goals, and achieve them together. Our team will be happy to contribute to your quality improvement, bringing higher profits and more satisfied users next year. We are on guard for the quality of your product.
Keep on growing, getting inspired, and succeeding!
Merry Christmas and Happy New Year 
Warm wishes from all of us at QATestLab in 2022!