Nowadays Magento platform becomes more and more popular in the e-commerce world.
Magento is a very powerful and feature-rich e-commerce script. It proposes large flexibility through its modular architecture. Users appreciate Magento because of its wide range of functionalities.
But the more functionalities platform has, the higher probability of bugs' penetration in the system. So if you want to keep your client, you have to perform testing of your site before users find problems while working with it.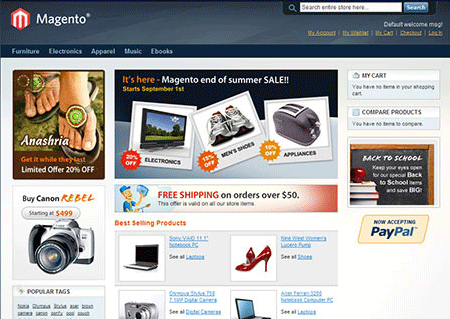 QATestLab has a great experience in testing of Magento e-commerce stores. So we understand all the pitfalls and hidden dangers in working with Magento platform and can do our best to make your online store very successful.
QATestLab offers the following testing services for Magento websites:
Trust your online store to us and we will ensure it 100% quality.