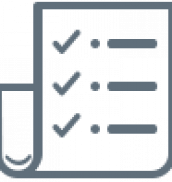 Use this checklist to deliver guide to testers when identifying and planning software acceptance activities.

This checklist captures acceptance management activities to be performed throughout the development life-cycle.

Its objectives are to verify the software meets user's requirements, is fully operational, obtain the owner's acceptance, and transfer responsibility to the owner.