The market of mobile applications is growing every day and even going to become more demanding as technologies are rapidly developing. Mobile device environment becomes more and more sophisticated  with the various factors affecting the development and testing processes.
Mobile application testing requires special tools and test methods. The variety of mobile technologies, platforms and devices causes additional difficulties in developing and testing mobile applications.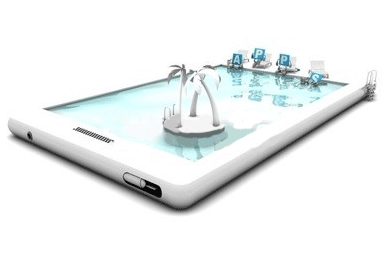 Mobile applications testing differs significantly from the standard approach of testing applications designed for use on personal computers because of the large number  of  the mobile device features and the variety of mobile platforms.
There are many features that must be considered during testing of applications for mobile devices.The key moments, in our opinion, are:
Operations with memory, control of memory leaks;
The intensity of power consumption, sensitivity to the charge;
The use of disk space, stability in the limited space on the drive, logging, work with memory cards;
Support for various screen resolutions, portrait and landscape modes;
Internet connection using an optimum connection: Active Sync, USB, GPRS, Wi-Fi; work under conditions of unstable connection;
Stability of the application for incoming / outgoing calls, sending and receiving SMS / MMS;
Data synchronization with the phone book, calendar, programs on your PC;
Correct install / remove of programs in the phone memory and memory card;
Correct localization;
Stable work under conditions of stress, recovery from failures.
QATestLab offers mobile application testing services to simplify the testing needs of application developers, service providers and handset manufacturers. QATestLab offers services in the laboratory and in field tests for the top phones and large operators.
QATestLab team has extensive experience in work with variety of mobile platforms and operating systems, accumulated experience and knowledge base for specific platforms, the use of emulators and real devices.
QATestLab has the broadest range of different mobile devices, to find out more about them, contact our specialists.
Learn more about mobile testing QATestLab services here