Trainings on testing

QATestLab company conducts free training courses on software testing in Kiev, Cherkassy, Kryvyi Rih, Rivne, Poltava, Zaporizhia and other cities of Ukraine.
The main objective of trainings is to give the interested students a basic understanding of the software development process. We will describe the goals and purposes that rely on the testing process in general software development methodologies. We will demonstrate the use of the tester toolkit on our own examples.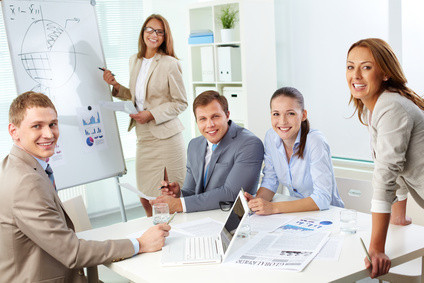 Objectives of Trainings:
To reveal the peculiarities of a fairly new profession - the software tester;
To get both theoretical knowledge and some practical experience with various projects, solving real problems with which deal real testers;
To learn to apply different techniques for software testing;
To learn to describe software errors and write test cases;
To learn how to use manual and automated testing in real projects;
To learn how to analyze and reasonable to use your own time in the workflow.
Training Program:
Topic 1. Introduction to the testing process
Description of the training. Its purposes and program. Description of the advantages of the tester's work and the ways of his development. Practice: Registration in the bugtracker. Rules of bugs reporting. The life cycle of bugs. Tools for screenshots. Practice: Reporting bugs.
Topic 2. Testing WEB projects
The eternal circle of testing. The concept of a check-list. Anatomy of a Web page. Layout testing. Practice: finding bugs in layout. Cross-browser testing. Practice: Finding bugs in different browsers. Check list for web site testing. Practice: Performing a checklist.
Topic 3. Approaches of functional testing
Web forms testing. Practice: searching for functional bugs. Testing techniques. Equivalent partitioning. The boundary scenarios. Checklist for functional web site testing. Testing without requirements. Informal testing techniques.
Topic 4. Test plan
Testing as a method of quality assurance. The importance of high-quality software. The life cycle of software. Stages of testing. The concept of the test plan. Practice: Preparation of test plan. Scrum methodology. Role in the process of software development.
Topic 5. Test design
The concept of test design. Test cases and their attributes. Quality criteria of test cases. Tools for creating a test design. Practice: Preparation of test cases for the Web project. The life cycle of the test case. Test run and results of the test cases passage.
Topic 6. Testing of mobile applications
Modern mobile platforms. Stages of the mobile applications development. Installation of mobile applications. Features of the app testing on the mobile devices. Examples of bugs. Making screens on mobile devices. Using iOS and Android emulators. Features of bugs.
Topic 7. Testing games
Performing measurements of the game's memory on iOS and Android devices. Functional testing of games. Examples of functional bugs in games. Localization testing of games. Testing with check lists. Features of description of defects for games.
Exam
After the training the testing will be conducted. Students who have successfully passed the test will be awarded with certificates.
Those who will be certified, we will offer a job in our company.
To sign up:
Send mail to jobs@qa-testlab.com.
E-mail subject: Signing up to training - Full Name.
Body of the letter:
Full Name;
Your e-mail address;
Your telephone number;
City you live in;
You can attach your resume to the letter.
Trainings will be conducted as soon as the group is recruited.
You can ask your questions calling a number 063-533-94-45 (Yulia) or by e-mail jobs@qa-testlab.com.