Cross Browser Testing is a process to test web applications across multiple browsers.
Nowadays there is wide choice of web browsers available. Users use various web browsers to access your web applications. That is why it has now become important to perform multi browsers testing. On different browsers, client components may behave differently.
It is a well-known fact that the Internet Explorer browser is currently used by great number of users (58%). Nevertheless, this leaves more than 40% of your potential market using other browsers:
Internet Explorer (6, 7, 8) - 30%
Firefox - 45%
Chrome - 17%
Safari - 3%
Opera - 2%
According to this there is no fixed way to determine the combination of browsers that your clients may be using. Thus the only way to maximize broad market access to your website is to assure that your website has been cross-browser tested.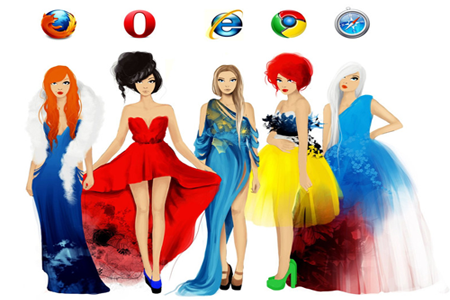 Benefits of Cross Browser Testing:
Stable cross-browser rendering and functionality on all website pages, high quality of your website
Ease of use and understanding for end users (your clients)
Simplified website maintenance and updates
Growth of client conversion ratio
For various browsers you may have various handling on how requests are processed on server side based on the user-agent received from client browser. So it is not enough just to test web application on a single web browser.
QaTestLab testing team will help you to make sure that your web application operates accurately across multiple browsers.
In our company Cross Browser testing involves testing both the client side and server side behavior of your Web application when it is accessed using different Web Browsers.