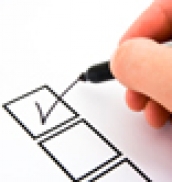 Usability testing - a method of testing that is aimed to establish the degree of ease of use, clarity and attractiveness to users of the product being developed according to the specified requirements.
Usability testing is an essential element of quality assurance.
It is necessary to pay attention to the critical factors and basic rules and principles of usability when conducting website usability verifications.
The critical factors for usability are: user task analysis, readability, accessibility, site navigability, speed of website and user experience.
The main points to be verified during usability testing are:
   correct display of the site in different browsers with different settings of the monitor screen;
   relevance of key information and information about special offers;
   ease of navigation through the site;
   ease of searching and ordering of goods/services;
   degree of user satisfaction when using the site.