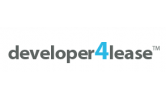 Developer4Lease, a division of Toronto Professional Services, is a premier custom software development company.
Developer4Lease is the expert in helping businesses around the world in leveraging the world wide web as a means of scaling business.
Developer4Lease provides custom development across many technologies.  They specialize in website design, web development, and mobile device application development.